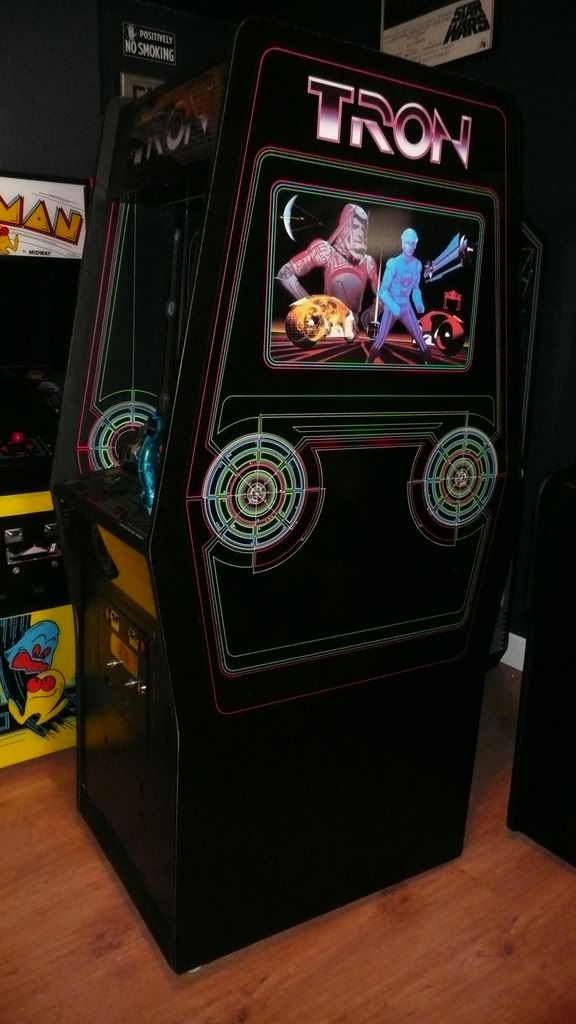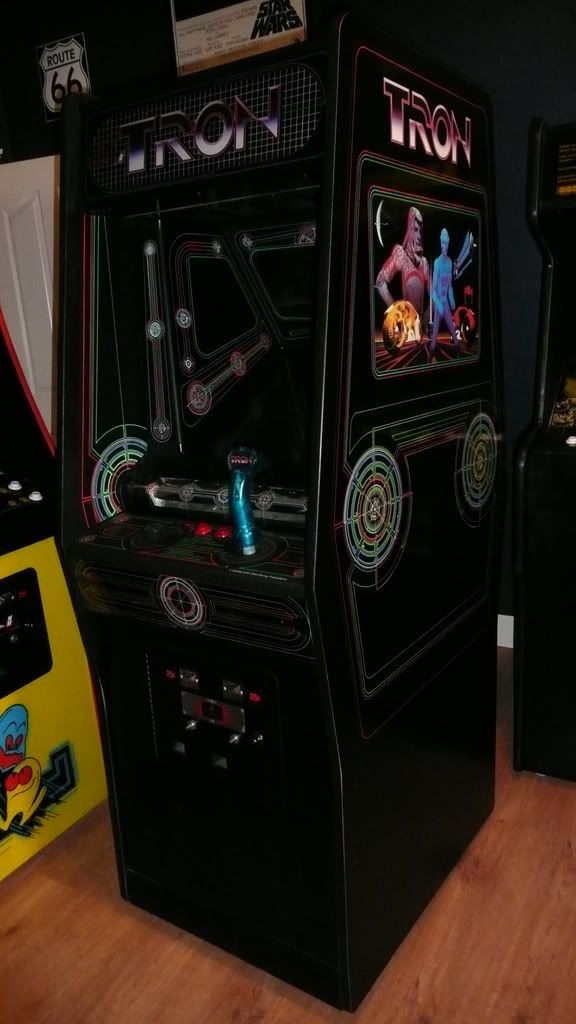 A few years ago while perusing the assortment of games at the Cal-Extreme, I caught wind of a salacious rumor about an empty Tron cabinet straight out of the Bally factory . The cabinet was obtained somehow by a guy and he had brought it to the show in hopes of selling or trading it. After digging around a bit I found out where this treasure was being stashed. My drool cup runneth over at the thought of somehow finding a way to get my grimy little hands on it. It was missing the monitor, motherboard , power supply , control panel and a few other pieces but the cabinet and sideart were absolutely stunning. A glory to behold.

I found the owner and threw my hat in the ring as a potential buyer realizing my chances were probably slim to none of actually getting a chance to make the purchase. As the show went on I eventually found out the game had been sold/traded and went outside to have a good cry. Later that day I found out who the new owner was. Turned out it was someone I knew and he was interested in a game I had there at the show. Won't mention your name here but I am forever grateful for the trade . He knew the Tron cab was going to a good home and would be well cared for.

Supposedly the cabinet had been set aside at the factory for some kind of prototype game that never materialized. Lucky for me . I got the cabinet home and went to work. I slowly pieced the game together .I was lucky enough to find a zero-burn G07 to keep it real and the rest is history.